All case conversations provided by Jason Ward and his guests.
With Case Conversations, each month you'll have access to live webinars where actual patient cases are presented to veteran clinicians. They'll dissect the history and physical exam findings and then give their advice and offer considerations for similar patient situations. Additional online "office hours" sessions will be offered between the live sessions to dive deeper into the relevant topics highlighted in the guest expert live sessions.
Sharpen your history-taking. See your confidence increase. Improve your outcomes.
These cases are presented to you to provide additional exposure to musculoskeletal patient care discussion.
Case Conversations is a product of the Mechanical Care Forum and is not associated with any professional organization including the McKenzie Institute International or any of it's affiliate chapters. It is not intended or proposed to be formal training or professional education.
Hear what people are saying about Case Conversations…
"I initially joined case conversations to do "more" with my free time instead of brain numbing "facebooking" while I had my tea, waited for supper to be ready, or simply relaxing a bit before bed. Not possible !! I am taking notes, pausing and replaying some parts to make sure I get it all. 3 cases in and I am very pleased with my subscription only not so relaxed lol. Now I have to take The World of Hurt course, need to add to my assessment forms and do more research on the Web. So, this is my way of saying, great job!! Love the cases and looking forward to learning more. I am quite isolated as an MDT PT so this is keeping me in the loop. Thanks!!"
Lisa
Monthly Subscription
With your monthly subscription you'll receive two patient cases with discussion of the patients history and physical exam findings and comments and suggestions by seasoned veterans of mechanical assessment and treatment.
And right now until the end of September 2019 you can get your first month for $1 using the discount code TWOPOINTZEROFOR1
Corporate monthly Subscription
The same great resource with actual patient cases presented to veteran clinicians to hear their insights in patient history-taking, examination advice and treatment suggestions. The corporate subscription, however, will allow for group access of up to 8 individuals.
For pricing for groups larger than 8, please contact us.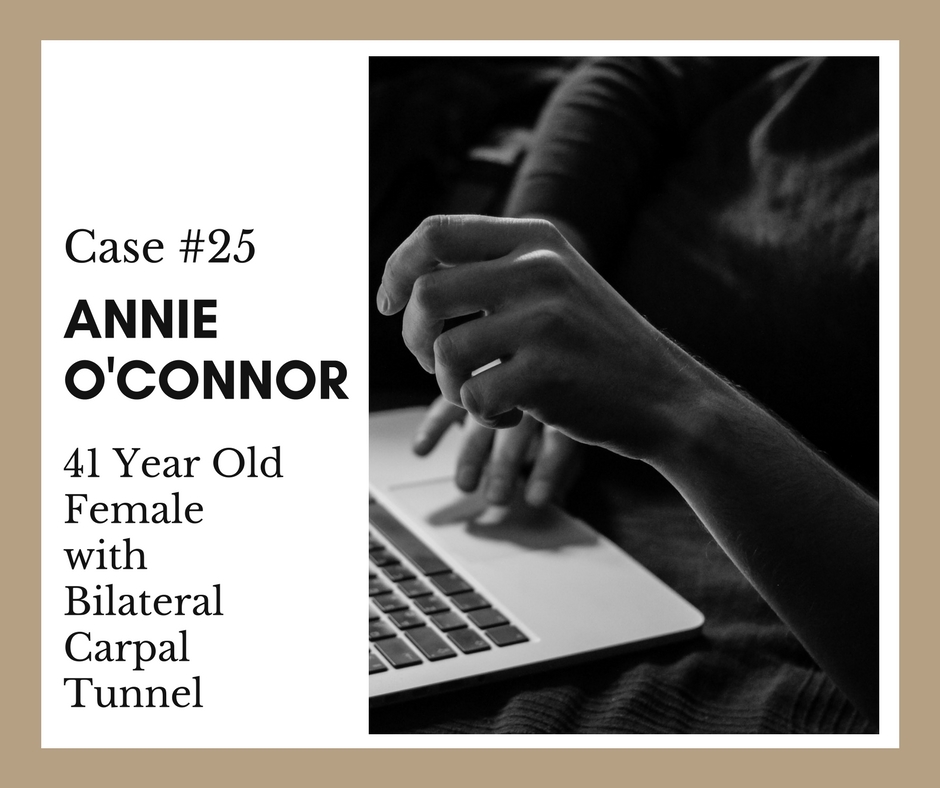 Purchase past single cases here!
Looking for a specific case? We will be posting cases as they become available.
Please contact us to let us know your requests.
Why Subscribe?
One of the most popular features mentioned from attendees of manual and mechanical therapy courses is having real patients evaluated on the course. Taking the theory and academic foundation within a method and hearing the instructor put them into practical application is where the learning comes to life. But in the clinic on Monday morning, in the midst of full schedules and paperwork, administrative responsibilities and jam-packed personal lives, the reality is, we rarely enjoy interaction with like-minded clinicians to discuss those difficult patients and collaborate together on a regular basis. Not to mention having the opportunity to hear the best of the best in our field. With this resource you'll learn what additional questions they'd ask with a particular patient, what other movement or position they'd test or when they'd refer on. In Case Conversations you'll gain insight from patient-care leaders and, I believe, you'll see improvements in your clinical management and decision-making, for sure.
And, to reduce your worries of being disappointed, you'll receive your first case immediately upon purchasing and you'll have until the next scheduled case release date to cancel with a full refund. No contracts, no initiation fee, and no penalty to cancel at any time. For annual subscriptions, cancellations will be reflected beginning the subsequent month with prorated refunds available.