Case #25 - Annie O'Connor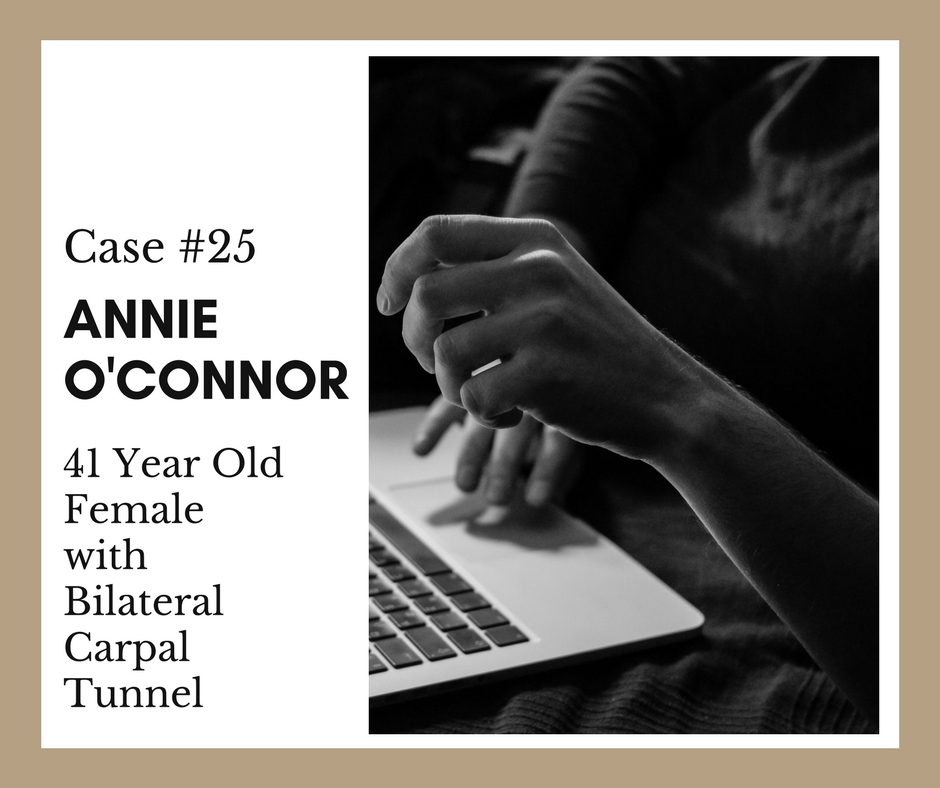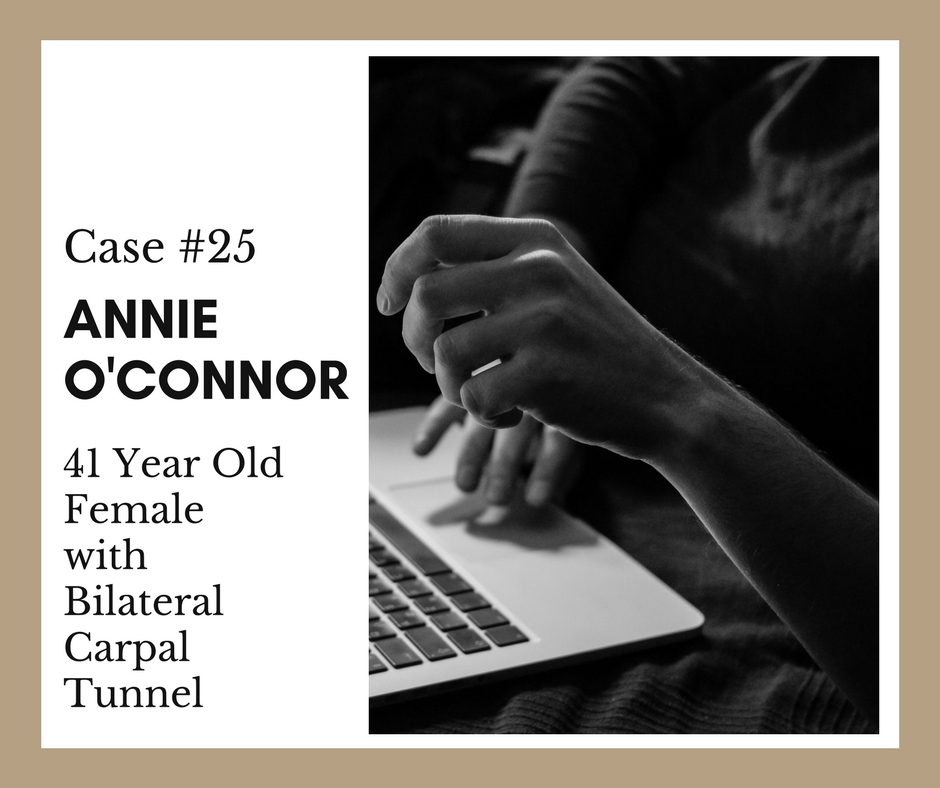 Case #25 - Annie O'Connor
Case # 25 features a 41 year old female with the diagnosis of bilateral carpal tunnel syndrome. My guest expert is Ms. Annie O'Connor of the Rehab Institute of Chicago and author of A World of Hurt.
This case highlights a middle aged woman with the chief complaint of bilateral hand paresthesia and pain and some forearm pain. This patient offers significant social concerns including reports of prior abuse which Annie gives recommendations as to how best to handle similar situations. Like many patients with persistent pain, this patient is currently not working and Annie offers what she believes therapists should be addressing to give the patient the greatest chance of returning.
If you appreciate Annie O'Connor's interview in episode 114 and 115 you'll really enjoy this case and take away some great insights that you can apply to your patients in the weeks to come. (42min46sec)
Annie offers great tips on addressing behaviors of dependency on pain medication and other meds and how she educates the patient and collaborates with the referring clinician when she sees an opportunity to replace meds with movement.
Ms. O'Connor shares what she'd look for in the physical exam of this patient as a concordant sign when minimal motion loss is evident. Discussion of neural tension tests and motor testing is included as well.